Principal's Message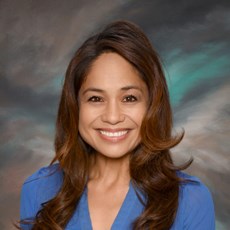 Welcome Rosita Roadrunners!!!
Welcome to the 2023-24 school year!  Rosita prides itself with working collaboratively with our community to ensure that students are supported academically, emotionally and are provided various opportunities to be college and career bound.  It is my pleasure to be recipient of the Silver PBIS Implementation Award and an AVID certified school.  I look forward to working with you to continue the great work at Rosita.
This year we will continue to focus on our District's Goals: Goal 1 Academic Skills + Goal 2 Personal Skills = Goal 3 Lifelong Success!  Our academic program is rigorous, engaging, and aligned to the state standards.   Our amazing teachers use research based strategies to develop students' critical thinking skills, including the meaningful use of technology in instruction,  learning how to collaborate, and help students develop scholarly habits and motivation. As a staff, we are committed to 21st Century Learning to best prepare students for a successful future. It is also a priority at Rosita to support the social-emotional well-being of our students and families. 
I look forward to working together with students, staff, and parents to continue providing the best educational experience possible for our students.  Thank you for your continued support of Rosita and its programs. If you have any questions or concerns, please call the office at (714) 663-6418.

Sincerely,
Mrs. Ruiz
Principal                                                                       
OUR SHARED GGUSD VISION
We are committed to preparing all students to be successful and responsible citizens who contribute and thrive in a diverse society. 
OUR SHARED GGUSD MISSION
To ensure student success, we will provide a rigorous and supportive academic experience that motivates all learners to meet high expectations.