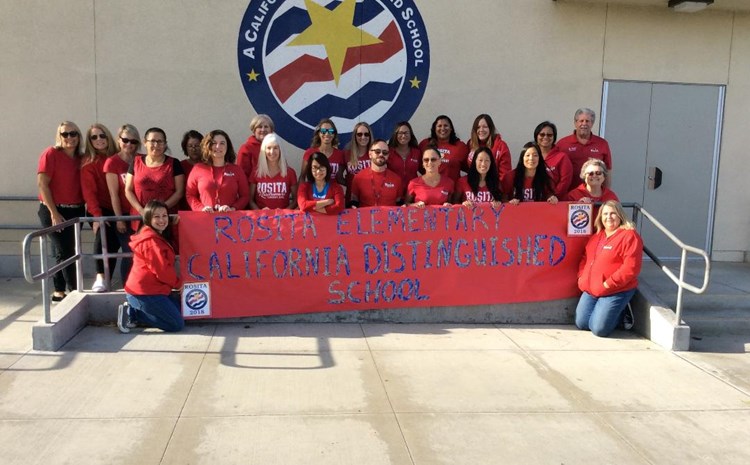 Rosita is Named 2018 California Distinguished School and 2018 California Honor Roll School
Rosita Elementary School was one of eleven schools in Garden Grove Unified School District to be named a 2018 California Distinguished School, an award for the state's most exemplary and inspiring public schools that show significant gains in academic success. It is a great honor to be named one of the state's best. All students, staff, and parents are to be congratulated on their hard work!
Rosita was also among 40 GGUSD schools to be named a 2018 California Honor Roll School for high achievement in student success, reduction in achievement gaps, and high college readiness rates among students. The 2018 California Honor Roll includes only 1,798 high performing schools across the state and is issued by Educational Results Partnership (ERP) and the Campaign for Business Education Excellence (CBEE), a national coalition of business and education leaders.