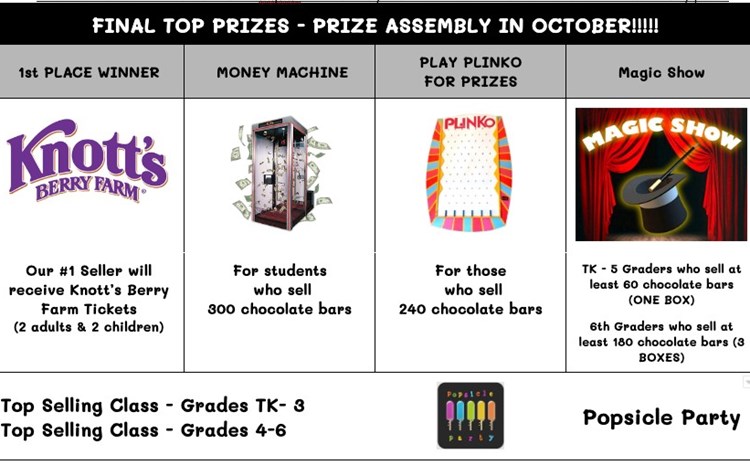 Last Week of Chocolate Fundraiser
Roadrunners! There is only one week left in our chocolate fundraiser!!

There are great prizes for all of our top sellers, and the top seller will win tickets to Knotts Berry Farm!!!

All chocolates are $1.00 each and we are selling: Almond, Caramel, and Crisp Apple 

Be sure to turn in all of your sales slips on time!

The chocolate fundraiser ends on September 29, 2023!